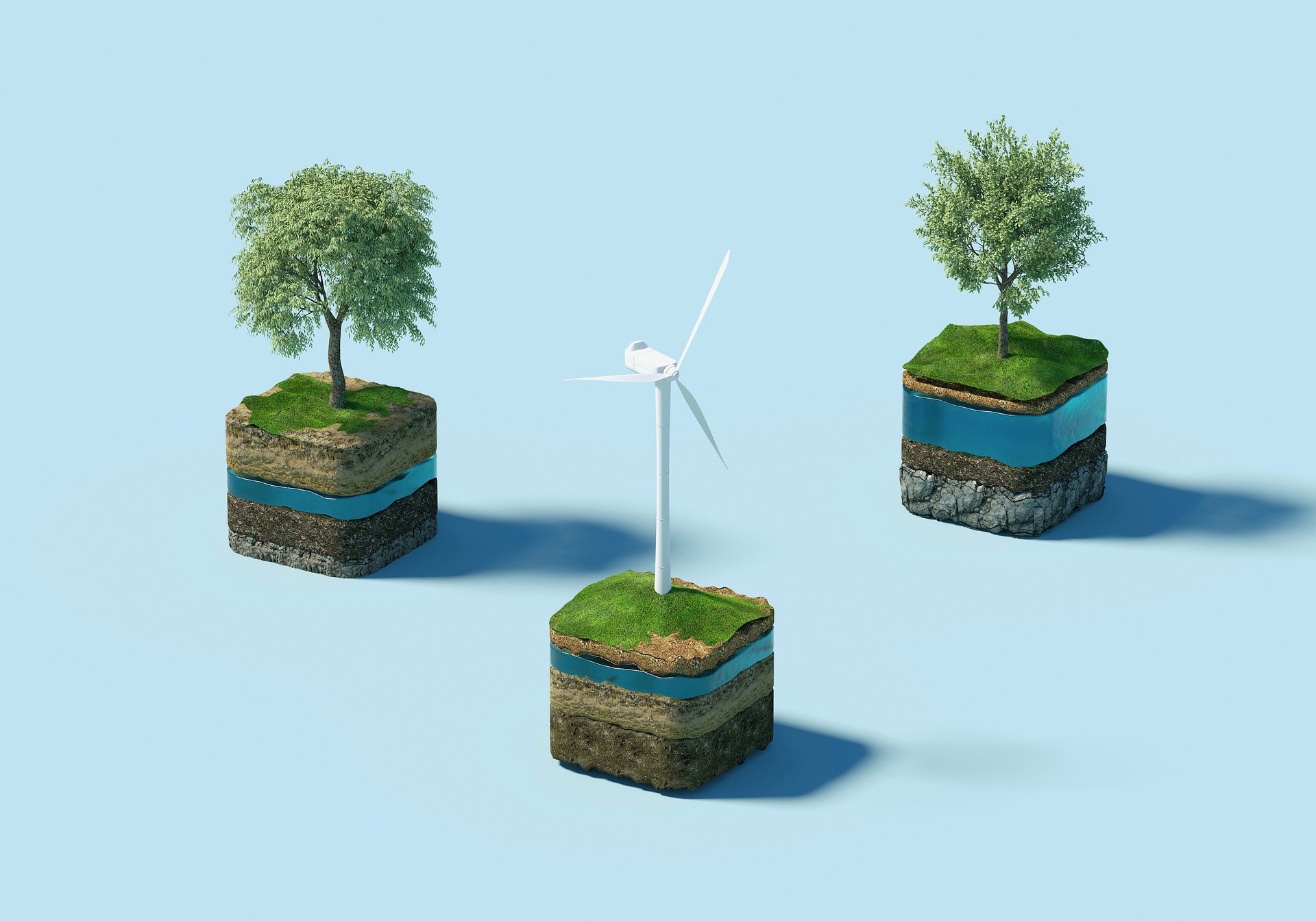 There is currently no "official" definition of what a sustainable business is, but it is now common knowledge that a sustainable company is a company that bases its values ​​on the intersection between employee well-being, respect for the environment and profitability. It is the trifecta that creates the foundations of a sustainable business.
Making your business more sustainable is more than a simple wish; it generates concrete benefits, as well as a return on investment that is worth it, in addition to making a positive difference around you.
Savings of scale
The majority of business leaders who have taken the plunge are unanimous, the main benefit obtained through sustainability measures in their company is financial.
In fact, the pro-environment choices of companies cost more at the time of implementation, but they allow significant savings to be made in the medium or long term. Of course, the time invested in the process also matters, since, as the saying goes, time is money. However, be aware that several small steps can be taken in this direction, without you having to completely transform your organization.
Stand out from the competition
Using a sustainable approach in business essentially allows you to bring some transparency to your practices. A detail that could also allow you to attract your potential customers.
In other words, committing to social and environmental values allows you not only to improve the quality of your products, but also their level of safety and their method of production. All this together can only guarantee you a brand image that is both attractive and positive.
Attract new generations
Taking a long-termist approach and recognising climate-related risks will open many doors; including financial ones.
A majority of investors take ESG and sustainable business models into consideration when making their investment decisions. And this is particularly the case for younger investors who share and cater the needs of millennials and gen-Zs, all entering in their wealth accumulation years.
Hedge against energy risk
Most experts expect energy costs to continue will increase every year, and this couldn't be a more timely issue. In the end, the rising prices of energy directly affect the yields of small and medium enterprises.
Sustainability and resilience is therefore not just about reducing its carbon footprint, but above all its dependence on fossil fuels.
Better employee retention
Becoming a sustainable company is a concrete promise to your employees, that of worrying about the future, their future and that of their children.
Becoming an ecological company could well become an argument of great value for your employees, an additional motivation to work for you, an eco-responsible employer.
With a mission sufficiently imbued in the culture of the company, it is a safe bet that employees adhere to it at work. They might even be tempted to adopt it in their personal lives. So you have the power to inspire change.
Stay ahead of the curve
The pressure on companies to disclose how they approach environmental issues continues to mount. The demands come from governments (regulatory), consumers (transparency) and employees (values).
In addition to existing ones for large corporations, Regulatory requirements for SMEs are expected to kick in by the end of this decade; embedding sustainability into your business model will gear you for adapting to this change.
Transparency
People are increasingly looking to know where their purchases come from, how they are made, by whom and under what conditions. They want to know the source of their food and ensure that their purchases do not support dictators or big polluters. They want to know that merchants and the manufacturers they partner with do not transfer jobs to abroad, and that the banks where they do business invest their money locally.
Therefore, a sustainable company stays ahead of regulatory requirements, addresses stakeholder expectations and mitigates ESG related risks while increasing their competitive advantage.
In your journey to business sustainability, reporting is an important step. It allows stakeholders and potential customers to get a much wider picture of your company.
ESG Bay can help you in taking this opportunity to affirm your pursued values, understand your impact on the environment, and analyse your operations and management.