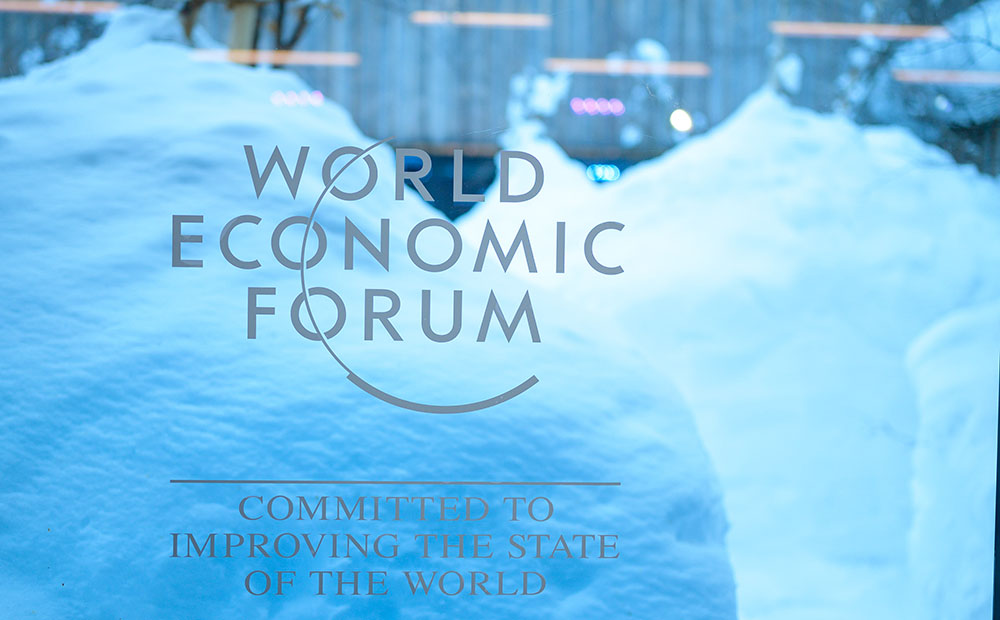 2023 is promising to be a turbulent year in a number of aspects, from economy to the world peace, climate change and political tensions in countries around the world. Yet, we are seeing promising trends, showing that sustainability will still be taking front and centre this year. From regulations to sustainable finance and establishing ESG framework, the WEF in Davos saw a number of sustainability-focused statements and initiatives. 
BOC and Sustainable Finance
For instance, sustainable finance is clearly here to stay, with the demand increasing. According to Bank of America Chairman and CEO Brian Moynihan as he spoke at the World Economic Forum in Davos, "companies' sustainability commitments and the momentum of ongoing initiatives are driving a "level of activity that is growing very fast – that's not going to stop," – as reported by ESG Today.
According to Moynihan, demand for sustainable finance continues to grow, despite growing macro headwinds.
Earlier, Bank of America had set a goal in 2021 to achieve $1.5 trillion in sustainable finance mobilisation and deployment by 2030, including a new goal of $1 trillion in its Environmental Business Initiative aimed at accelerating the transition to a low-carbon, sustainable economy, ESG Today reports.

Last year, the company saw its 2021 sustainable finance activity reach an all-time high of $250 billion in capital mobilised for financing UN SDG-aligned green and social projects, compared to approximately $105 billion in 2020.
UK Single-Use Plastics Ban
Meanwhile in the UK, single-use plastic plates, bowls, forks and knives, among several other items, will be banned from sale in the UK from October 2023, according to a statement released earlier this month by Environment Secretary Thérèse Coffey. The move was much anticipated, with earlier media reports actively circulating.
Now it's confirmed: from October 2023 onwards, UK consumers will no longer be able to buy several single-use plastic items from businesses. This includes retailers, takeaways, food vendors and the hospitality industry.
According to the UK Department for Environment, Food & Rural Affairs, a whopping 2.7 billion items of single-use cutlery and more than 720 million single-use plates are used in England annually, and only 10% of these are recycled.
The ban is the latest in a series of moves by the UK government to address plastic waste, following the launch in 2018 of its "the 25 Year Environment Plan," with a strong goal to eliminate all avoidable plastic waste by 2042. Since 2018 when the plan had been put in place, the UK has introduced a ban on microbeads in rinse-off personal care products, restricted the supply of single-use plastic straws, drink stirrers and cotton buds, while also implementing a carrier bag charge. The latter initiative has resulted in a 97% reduction in the use of plastic bags in major supermarkets.
The Global Sustainability and Reporting Standards Are Coming
Another major update in sustainability is expected in June, when the Global Sustainability and Reporting Standards are expected to be released by The IFRS Foundation's International Sustainability Standards Board (ISSB). The announcement was made by IFRS Chair Erkki Liikanen during the WEF in Davos.
IFRS Chair emphasised that the release of the standard is just the beginning of the journey in establishing a globally consistent and transparent reporting system, with a need to ensure widespread endorsement and adoption by regulators. According to Liikanen, the IFRS has been working closely with IOSCO, the leading standards setter for securities regulators, and expects the organisation's endorsement "relatively soon."
Following adoption, the next step would be to establish assurance for auditors to assure that companies are following the standards.
So far, 2023 looks very promising on the sustainability front. Here's hoping the momentum will keep going.
Looking how you can evaluate and kick off your own sustainability initiatives? Understanding where you are is the first step! Register with ESG Bay to try the Beta version of our self-assessment platform for absolutely free.