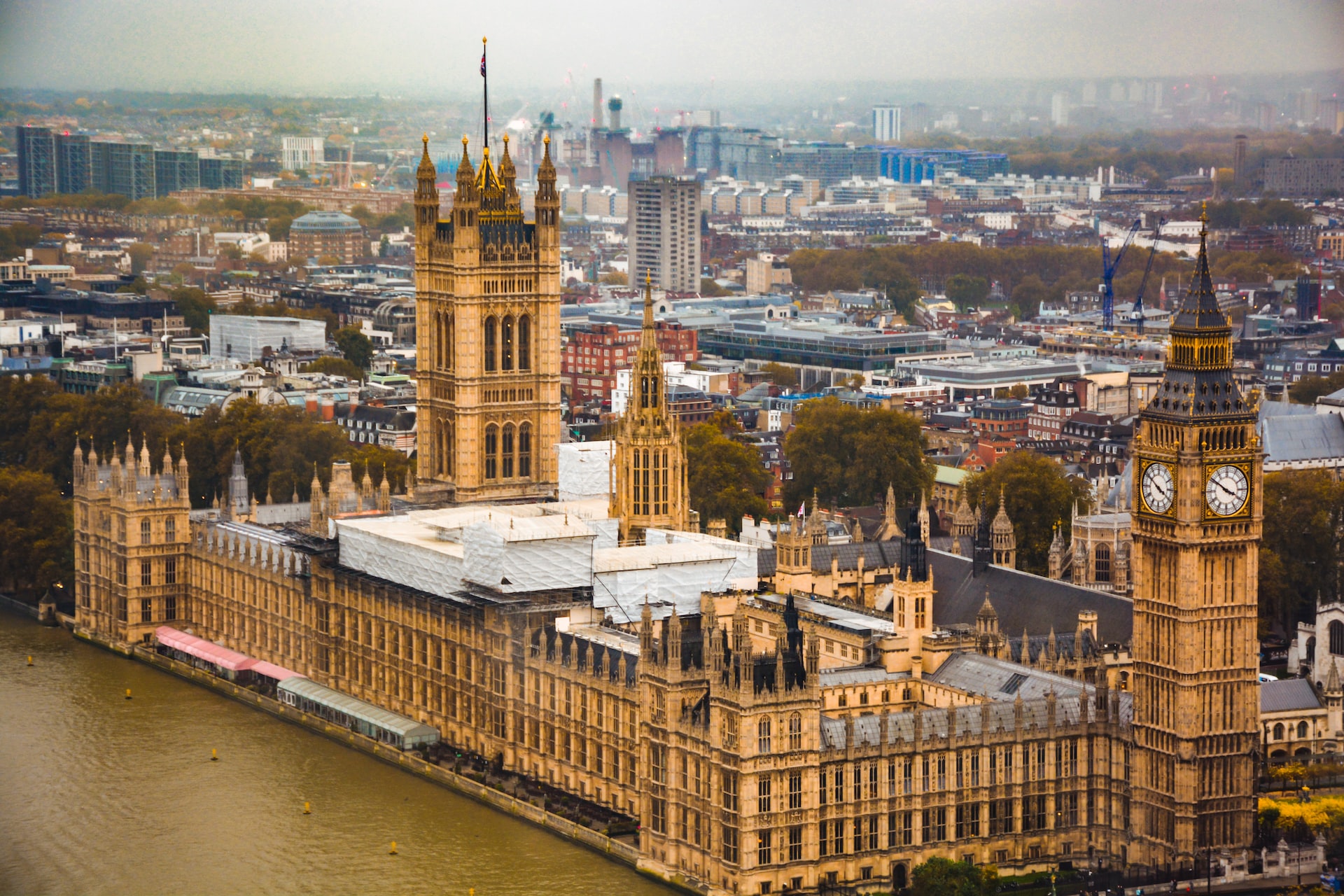 Amidst the COP26 in Glasgow last year, former British PM "Bojo" claimed to want to make the United Kingdom "the Saudi Arabia of wind energy". The analogy is strong, the Middle Eastern state being the world's second largest producer of crude oil.
The goal was deemed mathematically unattainable, since Saudi Arabia generates 11.8 million barrels every day, the equivalent of 21.8 TWh of energy. It would take several million wind turbines driven by a strong and constant wind to equal this amount of energy.
But what is the actual plan behind this brave claim?
The legal backbone of climate policy
The UK Climate Change Act was passed in 2008 with the aim of establishing a comprehensive national framework for action on climate change mitigation and adaptation.
Five-year carbon budgets are therefore established and must imperatively be respected by the public administration.
On April 20, 2021, the British government, following the recommendations of the Climate Change Committee (CCC), defined a sixth carbon budget (leading to a -78% reduction in emissions between 1990 and 2035, making it possible to make three-quarters of the effort required to achieve carbon neutrality in 2050).
These new targets included, for the first time, emissions from international maritime and air transport, as recommended by the CCC, in order to integrate all parts of the economy.
The UK's sixth carbon budget limits the amount of greenhouse gases emitted over a five-year period from 2033 to 2037, bringing the UK to more than three-quarters of the way to net zero by 2050.
The carbon budget should ensure Britain stays on track to end its contribution to climate change while remaining in line with the Paris Agreement temperature target to limit global warming to well below 2 °C and to continue its efforts towards 1.5°C.
Decarbonising finance
In 2021, the British government also deployed efforts to turn the City into the first financial center in the world to respect carbon neutrality.
A total of 450 companies in the global finance sector committed to align themselves with the objectives of the Paris agreement, including on the goal of limiting global warming to 1.5 degrees. These companies represent more than 130 trillion dollars – around 40% of global financial assets.
A study by WWF and Greenpeace however estimated in May that the CO2 emissions financed by banks and asset managers in the United Kingdom were almost double those rejected by the country, calling on London to demand more effort from the sector.
Then 2022 happened
Pressed to act in the face of soaring energy prices, Liz Truss took office as new PM in early September, announcing to accelerate the exploitation of oil and gas in the North Sea and to freeze the moratorium on hydraulic fracturing, a polluting technique for extracting hydrocarbons from shale. She also refused to tax the oil companies, despite the record profits they have been making in recent months.
In the short term, experts expected Liz Truss and her team to do nothing to fight climate change and saw instead a high likelihood to discourage any progress towards achieving carbon neutrality.
But that just lasted a moment, didn't it?
New leadership
At the COP27 in Egypt this week the new British PM Rishi Sunak mentioned the objectives he has set in front of nearly 200 world leaders or diplomatic representatives. During his first speech at COP27 he said: "The fight against climate change is not just a moral good – it is fundamental to our future prosperity and security. We need to move further and faster in the transition to renewable energy, and I will ensure that the UK is at the forefront of this global movement as a clean energy superpower."
His track record on climate issues is not quite the feat. As an MP, he has usually voted against emissions curbing regulations and cut off funding for key environmental measures while serving as finance minister between 2020-2022.
He is showing signs however of optimism about support for businesses in their green transition, and pledged $17 billion to transform London into a green finance hub. In November 2021, he also announced a plan to force U.K.-based companies to publish their green transition plans from 2023.
In his campaign trail to Downing Street, Sunak pledged to spend millions in home insulation, with the UK ranking at the bottom in European charts in terms of building energy efficiency, as well as driving tech investments to accelerate the green transition.
In addition to pressure from environmentally conscious citizens, PM Sunak is facing new efforts from the opposition to place the climate crisis at the center of its policy. The Labour party pledged to set up an initial £8 billion Wealth Fund to invest in green companies in Britain.