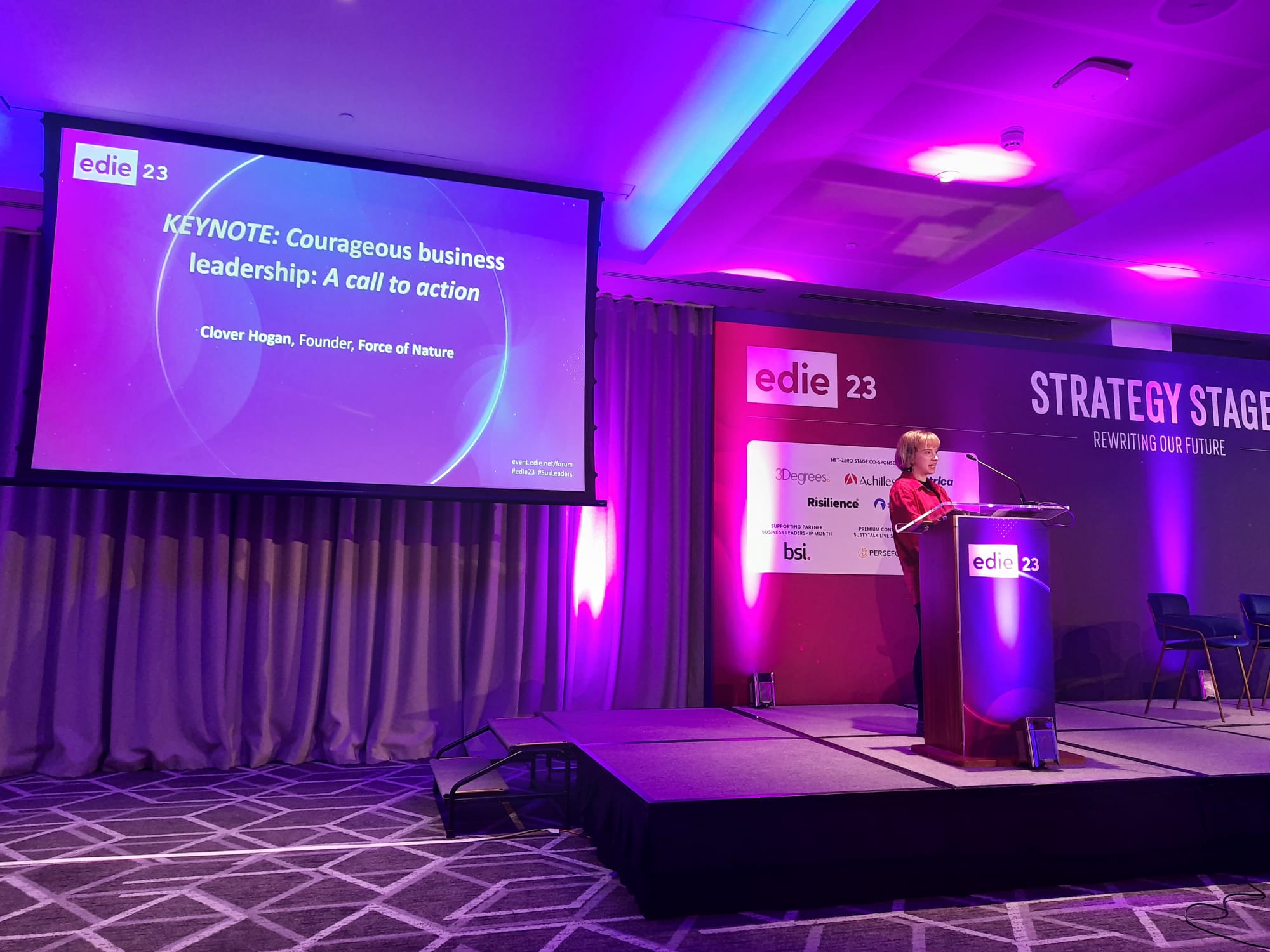 The edie 23 conference (previously known as the Sustainability Leaders Forum), was held on 1-2 March in London. bringing together industry leaders, policymakers, and experts to discuss the latest trends, challenges, and solutions in sustainability, climate change, and corporate social responsibility with a strict focus being put onto sustainability leadership. As an ESG reporting and consultancy firm, ESG Bay was delighted to participate in this important event and share our insights with fellow attendees from all over the world.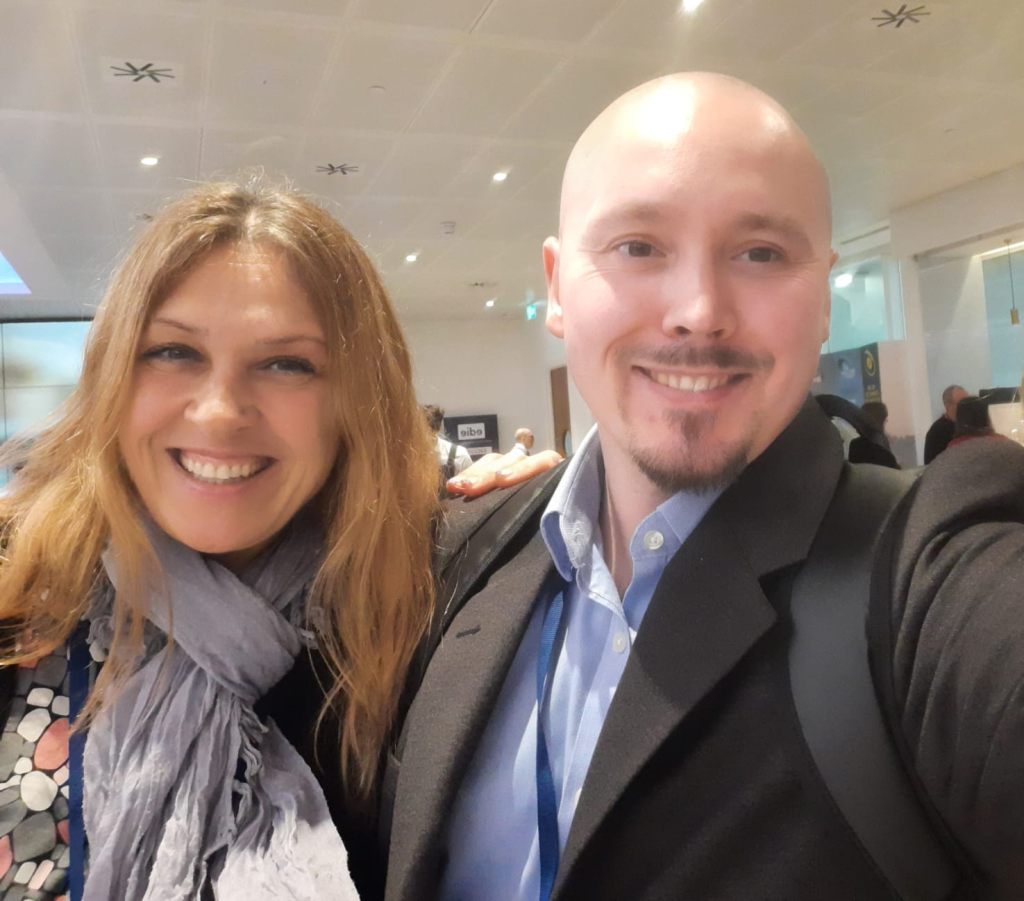 The conference featured a diverse range of sessions, workshops, and keynote speeches covering a wide range of topics, from global climate action, circular economy and sustainable supply chains to biodiversity loss prevention, net-zero emissions, the role of tech in the sustainability sector and stakeholder engagement. One of the highlights of the conference was the panel discussions on the role of business in achieving the United Nations' Sustainable Development Goals (SDGs), which ESG Bay was very pleased to discuss further with other firms present on the event.
Throughout the conference, we were truly impressed by the level of engagement, knowledge, and commitment demonstrated by all stakeholders and business representatives whose common purpose of delivering on the sustainable, emissions-free, and climate-neutral agenda was nothing short of inspirational. From multinational corporations to small and medium-sized enterprises, from NGOs to academic institutions and the government bodies, everyone was excited to learn, share, and collaborate towards a more sustainable future. The networking opportunities were also excellent, allowing us to connect with potential clients, partners, and collaborators from various sectors and regions.
We have also attended a series of subject matter workshops which allowed our better understanding of the emissions' calculations, the role of technology firms in minimising our impact on the environment, and the need of reducing of the impact of the fashion industry onto environment we all live in.
The ESG Bay team have also cooperated with their fellow sustainability professionals on truly engaging workshops where we have deeply discussed the risks and opportunities for businesses in avoiding greenwashing and green hushing while delivering on their corporate promises.
We have learned how crucial is to ensure the specific business outcomes are met, and that they go in line with individual businesses' sustainability and environmental, social and governance reporting activities aiming at managing future expectations towards the reporting entities.
One of the key takeaways from the conference was the importance of holistic and integrated approaches to sustainability leadership within a whole range of industries being its market participants. Many edie 23 speakers have also emphasised that ESG issues cannot be tackled in isolation but require a systemic and cross-functional approach that involves all stakeholders, from investors to employees, from customers to communities, to the governments and their departments delivering on sustainability agenda. Another recurring theme was the need for transparency, accountability, and measurement of ESG performance by all small to large businesses, as investors and regulators are increasingly demanding verifiable and comparable data that will support their better business decisions.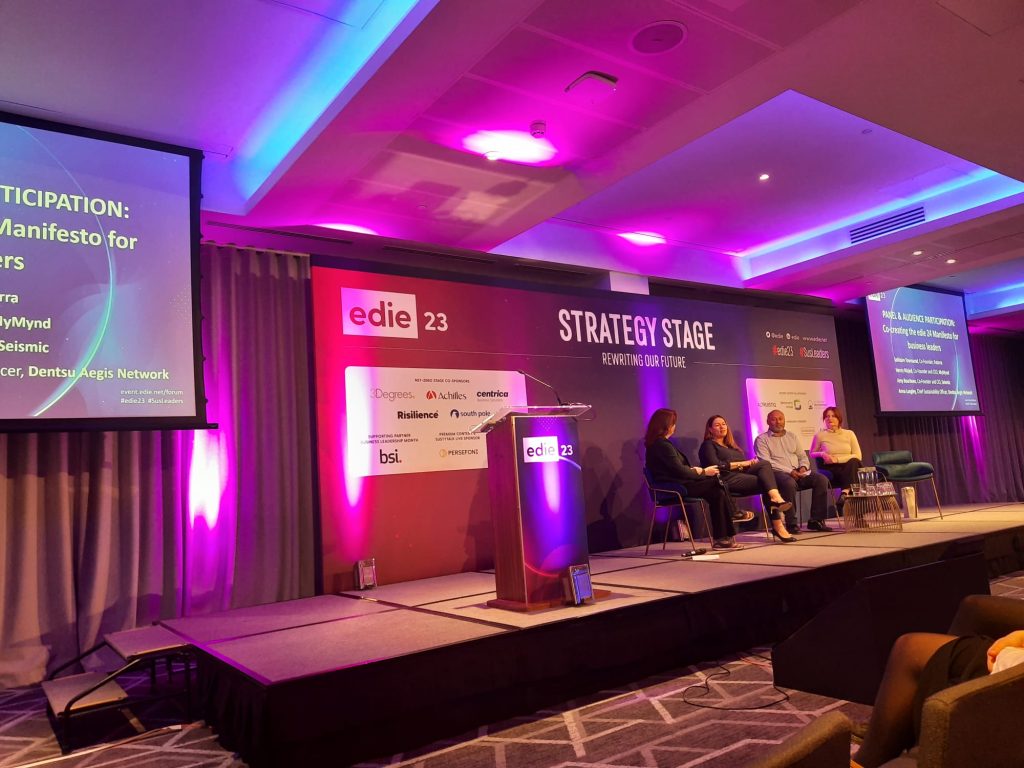 To summarise, the ESG Bay's team have left the edie 23 conference with a sense of optimism and urgency, but also, heads full of thoughts on how the ESG agenda can be pursued further as to make its reporting easy and efficient. We are though optimistic having seeing many inspiring examples, innovative solutions, and collaborative spirit shown by all the attendees. We also feel the urgency because of the level and complexity of the challenges facing all businesses and governments, from climate change to social inequality, and the need for bold, decisive, and collective action to address them in the nearest future.
As a responsible and forward-thinking ESG reporting and consultancy firm, ESG Bay is committed to leveraging our expertise, experience, and networking opportunities to help our clients and partners navigate this fast-evolving and complex landscape and create value truly needed to be delivered on for all businesses. We look forward to continuing the conversations and collaborations initiated at the edie 23 conference with our new partners and subject matter experts, and contributing to the global ESG agenda by introducing a quick, efficient and accurate ESG reporting tool so needed by businesses seeking to make a real-world difference by shifting their approaches towards environmentally, socially and governance-focused.