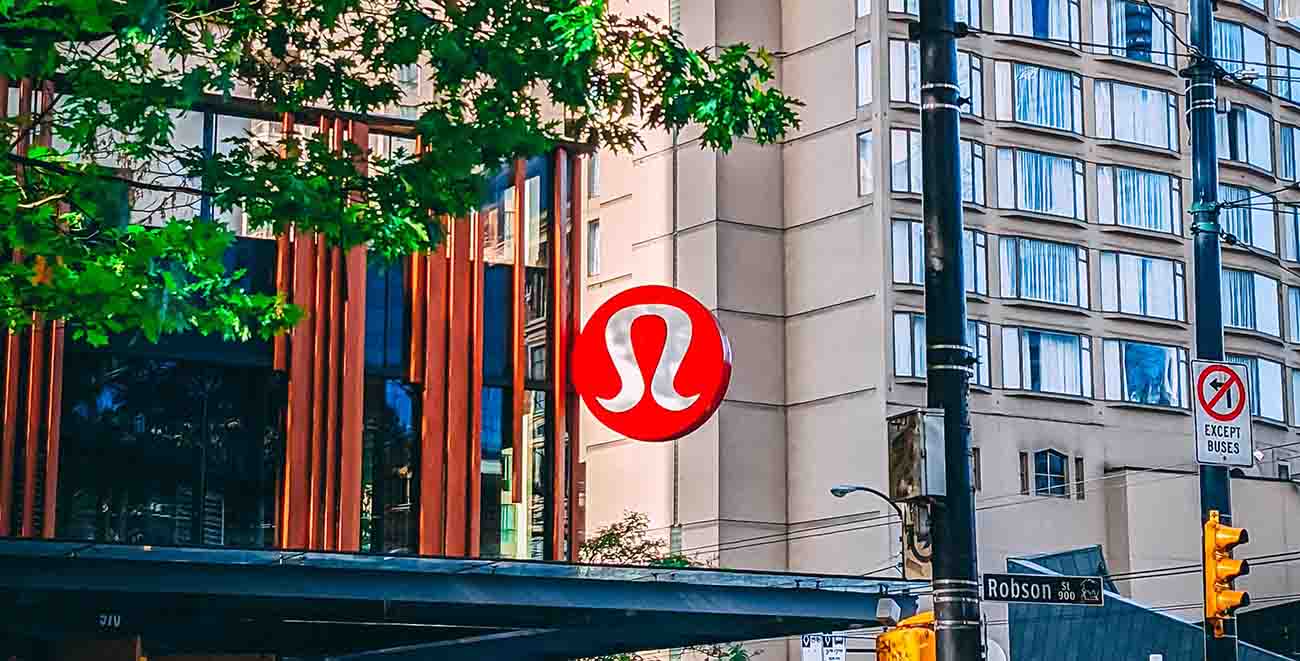 Last week, athletic apparel company Lululemon announced the launch of two new high-performance shirts, its first-ever products to be made using renewably sourced, plant-based nylon, in the place of nylon made from fossil fuels.
The launch follows nearly two years of collaboration with sustainable materials-focused biotechnology company Genomatica (Geno), announced in August 2021 alongside an equity investment by Lululemon in the company, to bring renewably sourced biobased materials into its product lines.
Lululemon is not the only one to be investing into sustainable product lines, with the recent shift to sustainability being evident in the recent years. This shift towards sustainability not only helps to reduce the carbon footprint of these companies but also appeals to consumers who are becoming increasingly environmentally conscious. Today, we will explore some of the most popular global brands that have launched lines of sustainable products made from recycled materials.
One of the pioneers in sustainable fashion is Adidas. In 2015, the brand launched the "Parley for the Oceans" initiative, which aims to reduce plastic waste in the ocean by transforming it into sportswear. The company's UltraBOOST Parley shoe is made from recycled plastic bottles and is a popular choice among eco-conscious consumers.
Another global brand that has embraced sustainability is Levi's. The company has been using recycled plastic bottles to create its Water<Less jeans since 2011. In addition to reducing water usage during production, Levi's also uses other sustainable materials like organic cotton, hemp, and recycled denim.
The Swedish furniture company, IKEA, has also been making efforts to become more sustainable. In 2020, the company announced that it would start selling furniture made from recycled plastic waste. The line, called "KUNGSBACKA," features kitchen cabinets made from recycled PET bottles and is part of IKEA's broader goal to use only renewable and recycled materials by 2030.
Another company that has been making strides in sustainability is Patagonia. The outdoor apparel brand has been using recycled materials for decades and has set a goal to be carbon neutral by 2025. In addition to using recycled materials like polyester and nylon, Patagonia also encourages its customers to repair and reuse their clothing rather than buying new items.
Beauty brands have also started to embrace sustainability. L'Oreal, for example, has launched a line of "green" products under its Garnier brand. The line, called "Garnier Organic," features products made from organic and environmentally friendly ingredients like argan oil, lavender, and thyme.
Finally, Coca-Cola is another global brand that has been making efforts to become more sustainable. The company has set a goal to use 50% recycled materials in its packaging by 2030. In addition to using recycled materials, Coca-Cola has also developed a plant-based bottle made from sugarcane.
The examples above show that sustainability is becoming a priority for many global brands. By launching sustainable product lines made from recycled materials or environmentally friendly materials, these brands are not only reducing their carbon footprint but also appealing to consumers who are becoming increasingly environmentally conscious. As consumers continue to demand more sustainable products, we can expect to see even more global brands make the shift towards sustainability.